Hampden Auto Body is a Nissan Certified Collision Repair Network
---
By Mike Ross - March 24, 2020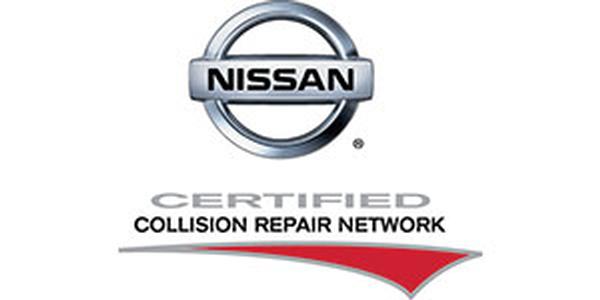 Hampden Auto Body is a trusted source for high-quality collision repairs.  As a Certified Collision Center, we deliver the exceptional repair experience Nissan owners deserve.  We exceed Nissan's standards for repair work, training, equipment, and delivery of customer service.  Hampden Auto Body is here to help get your Nissan safely back on the road as soon as possible. We strive for quality repairs and use new Genuine Nissan Parts to help return your vehicle back to its pre-accident appearance, function, and performance.
If you are in an accident Nissan offers complimentary collision towing for ALL of thier vehicles regardless of model year or warranty status.  Call 1.800.NISSAN.1 (1.800.647.7261) for complimentary towing to the nearest Nissan Certified Collision Center.

Before you start repairs, know that you have the right to choose where and how your vehicle is repaired. Only Nissan Certified Collision Centers have been validated by Nissan to have the tools, training, and knowledge to repair your vehicle properly. To keep your Nissan performing as designed, request only new Genuine Nissan Parts at the collision center and with your insurance company.
Go Back