Hampden Auto Body Repair Services
Services We Provide
Certified Full Service Denver Auto Body Repair - Denver Auto Collision Repair
Claims Management
Full Paint & Refinishing Services
Expert Color Matching
Structural Frame & Unibody Repairs
Aluminum, Sheet Metal and Plastic Repair
With repairs, we can also provide:
Automotive Mechanical Services
Airbags
A/C
Brakes & ABS
Cooling System
Engine Diagnostics
Suspension
Wheels and Tires
Bedliners
Hand & Vinyl Stripe Applications
Full Auto Detailing
Auto Glass Replacement
Paint Protection Film & Clear Bra
Window Tinting
Headlight & Bumper Reconditioning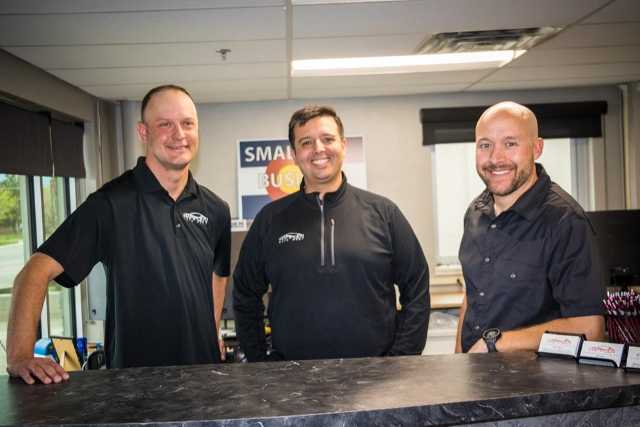 FACTORY CERTIFIED COLLISION REPAIRS
Continuing education, certification and technological innovation is paramount in delivering the highest quality auto body repairs to our customers. We are a charter Gold Class member and rely on continuous training from I-CAR. Having certified estimators and technicians is incredibly important, so we support and prioritize ongoing training from each manufacturer to ensure a quality repair. Every year we see new vehicle designs and must adapt with new collision repair procedures.
Our highly trained and experienced technicians are committed to providing proper repairs using premier quality equipment, parts and materials to work on your vehicle. They are more than just technicians, they are "auto body magicians" capable of restoring everything from minor dents to major collisions back to pre-accident condition.

Our state-of-the-art collision repair facility is outfitted with equipment such as Car-O-Liner three-dimensional measuring systems, uni body and welding repair tools, Global-JIG anchoring & pulling systems, and custom Garmat down draft spray booths and paint-mixing room. We have a dedicated room and repair equipment for aluminum repairs. We use factory scan tools to calibrate electronic systems and follow all OEM recommended repair procedures. We are well equipped to repair any type of structural damage on today's ever-evolving, complex vehicles.