You've Got Hail Damage, Now What?
---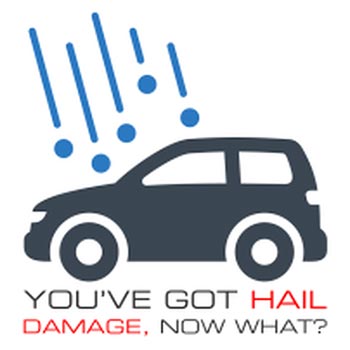 Did you recently experience hail damage on your vehicle? Hampden Auto Body is here to help. We can assist you with any questions you have about the repair process, insurance coverage, etc… We specialize in hail repair and paintless dent repair. We work with all major insurance companies and can help ensure that your vehicle is repaired correctly.
The first step in the process is to call your insurance company to file an auto hail damage claim. Unfortunately, unless you have comprehensive coverage, your insurance company won't cover the damage. Comprehensive coverage covers weather-related damage (like hail damage), vandalism and theft. Comprehensive claims do not normally affect your insurance premium. If you claim the hail damage, but do not repair the vehicle, you can be denied coverage on future claims and your vehicle may suffer dramatic loss of value.
At your scheduled estimate we will look over your vehicle, put together a repair plan, and advise you of the best method of auto hail repair. Repairs can be accomplished in one of two ways: 1) traditional auto body repair and refinishing and/or 2) paintless dent repair (PDR). PDR involves using specially-molded tools to work out the dents from the underside of a damaged part without disturbing the factory finish. The PDR method will not invalidate paint warranties if the repairs are done correctly and by trained technicians.
From minor dents caused by small hail to roof replacements from baseball sized hail, our certified technicians can ensure your vehicle is restored to its prior condition. Our continued dedication to OEM credentials, quality, innovation, education, and investment has resulted in our business being THE preferred auto body repair provider in the metro Denver area for over 40 years. Call us today to schedule a free estimate at 303-761-0677.